About the Hotel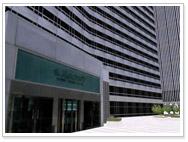 About the Hotel This Marriott Hotel building is a 24-story steel-frame building, situated between the twin towers of the World Trade Center, the Marriott was adjacent to the World Financial Center and within walking distance of the Lower Manhattan financial district and Wall Street. The hotel contained public spaces on the lower levels under the guest room tower.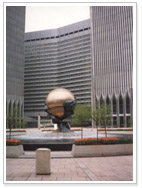 There were 825 rooms in the hotel. The Marriott World Trade Center Hotel's address was 3 World Trade Center. Though the two towers were the best known part of the complex, and Manhattan's skyline, the World Trade Center actually consisted of seven buildings, including the Marriott WTC hotel, the commodities exchange at 4 World Trade Center, the U.S. Customs House at 6 World Trade Center and the Tishman Center at the 47-story 7 World Trade Center, which also collapsed yesterday after the terrorist attacks.
It was only 22-story building(from the plaza) tucked under the twin towers, but in its final 102 minutes the Marriott Hotel at 3 World Trade Center served as the mouth of a tunnel, a runway in and out of the burning towers for perhaps a thousand people or more. No precise number of casualties for the Marriott exists, but witness accounts suggest that at least 50 people inside the hotel were killed. At least 41 of those were firefighters, and the number could be much higher.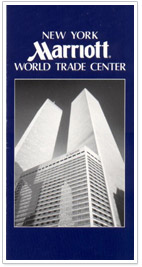 The building was located at Liberty and West Streets in the Financial District and was destroyed during the terrorist attacks on September 11, 2001.
Terrorism is not new to the World Trade Center. The first terrorist attack on the trade center took place 10 years ago. On Feb. 26, 1993, at approximately 12.18 PM, rented van loaded with 1,500 pounds of explosives was detonated on the second level of the World Trade Center parking basement, a site between Towers One and Two of the World Trade Center in the parking garage, several levels down in the parking area. Six people were killed, and more than 1,000 were injured. More than 50,000 people were evacuated from the Trade Center complex during the hours immediately following the blast. Damages were estimated at $300 million In 1993, the Vista Hotel was at the World Trade Center.